we lost one of the greatest singers of all time ...Aretha Franklin
Back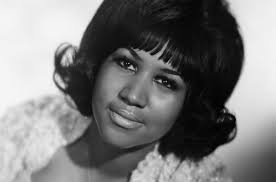 Yesterday we lost one of the greatest singers of all time ...Aretha Franklin.
Her incredible voice was magic.. full of heart and soul and truth. She was a huge influence on many singers and growing up I covered many of her songs with my local bands...I learned so.much from her.
I was fortunate to see her live in New York's Apollo Theatre a few times and she was always amazing!
She will be sorely missed in a world full of vocoders and pitch machines used by singers today.
...Her music and legend will live on..A real original ..
God bless Aretha Franklin,
"The Queen of Soul" ... RIP.